Follow the Nudge
Grief support is hard.
Nudges make it easier.
Follow the Nudge is a web app that helps you provide meaningful, ongoing support to people you care about who are grieving.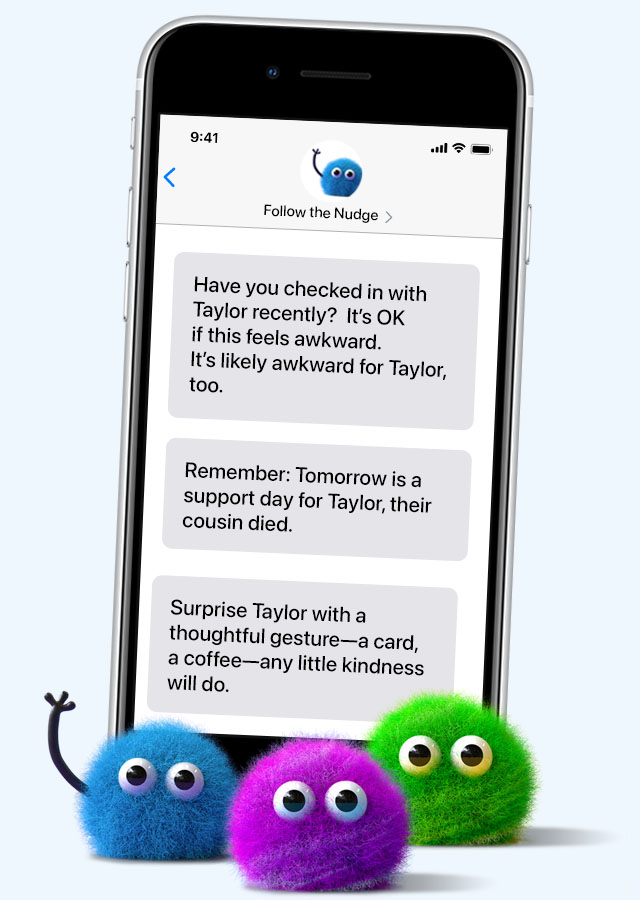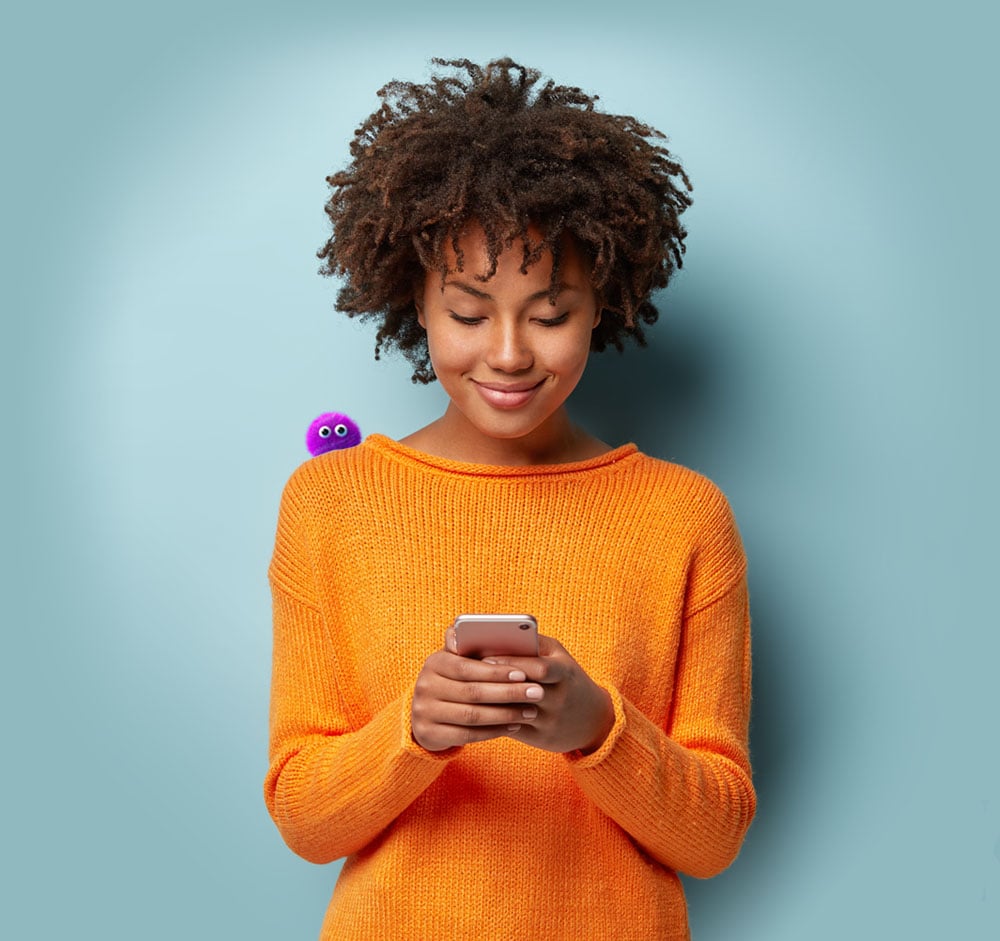 Feel more comfortable offering support.
Supporting friends and family who are grieving can be uncomfortable. Follow the Nudge combines educational resources with gentle, on-going reminders so you can feel confident in what you say and do to provide support.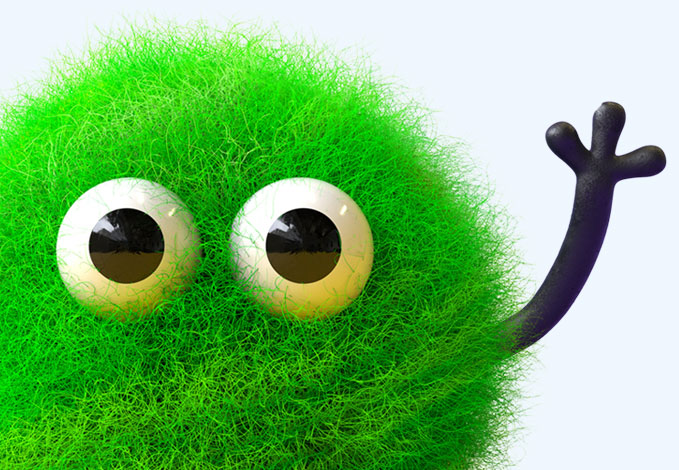 Sometimes all you need is a nudge in the right direction.